Our Expertise and Competitive Edge
An evolving alternative investment community in Japan. We are starting to see an enormous growth in the number of qualified investors and larger commitment to alternative asset space by the Japanese investors, including pension funds, financial institutions and select individuals.
The GI Capital Business Model: Fully Licensed Broker/Dealer. GI Capital is one of the few placement agency firms in Japan who has both type 1 and 2 broker/dealer licenses. This allows GI Capital to directly sell any type of financial products to any type of potential investors.
First-class team of professionals dedicated to the client's fundraising efforts targeting Japan.
GI Capital is a team that has represented virtually every strategy to every type of investor in Japan and throughout Asia.
Our team has local relationships, expertise, language skill and understanding of investors' approval process in Japan with more than 100 years of collective experience in financial industry.
Proprietary Database and Investor Dialogue
Our extensive knowledge of the buy-side community and our thorough understanding of investor's needs through constructive dialogues is our key strength.
GI Capital maintains a proprietary investor profile database consisting of numerous established, pre-qualified relationships which undergo regular and meticulous review.
Marketing and Fundraising: The GI Capital Process
Once we are mandated to assist a client in their marketing efforts targeting Japan,
the following services would be provided:
Branding
Developing and elevating the profile of or "branding" the client in Japan and throughout the Asia Pacific Region.
Branding, in tandem with positioning (discussed below) will commence during our premarketing phase to prospective investors and will continue throughout the course of our marketing efforts.
Competitor intelligence and comparisons will be used for sharper focusing.
Developing the Marketing Strategy (positioning)
We will discern unique elements of your fund/organization and determine the most advantageous positioning strategies to effectively communicate distinctive strengths.
Our experience in designing comprehensive fundraising plans and winning marketing approaches allows us to assist managers to tailor their approach toward the Japanese investor base.
A client captain, the GI Capital representative assigned to a specific manager, will be participating in the client's investment committee meetings in order to gain fluency as to the manager's strategy, preferences, etc. (While we will protect client confidentiality at all times, we will make sure to have full command of the client portfolio.) In addition, the client captain will take initiative in:

Assisting managers as their design of the website and presentation materials targeting the Japanese investors.
Preparing the marketing materials in Japanese.
Presentation coaching and training.
Providing advice as to the timing and the type of information required for the Japanese investors' decision making process.

Screen our investor base and shortlist potential investors that may have a specific interest for your fund; and targeting specific investor segments of the Japanese alternative investor community.
The perfect combination of the right fund, the right message, the right investor and the right timing would be essential.
Implementing the Marketing Strategy: Introductions to the "right" group of potential investors in Japan
Organize roadshows, seminars and a series of meetings to introduce the client to potential investors in Japan.
GI Capital will make an extensive effort to articulate to the investor base of the fund manager's background and strategies. Also, we will spend a lot of time educating Japanese investors as to the special nuances and "edges" of a manager.
GI Capital personnel will participate in meetings with prospective investors to ensure that the discussion stays on message and informational concerns of the investor are met.
Following the manager's meetings in Japan, we will aggregate and provide relevant feedback from the prospective investors.
We will continuously rescreen Japanese investors for their appetite and make potential investor introductions for the client.
Managing the Execution Process from the Start to Subscription and throughout the Investment Cycle
Full agency representation
Filing to the FSA for domestic private placement offering and translating documents, as necessary
Preparing and/or translating monthly reports, the Due Diligence Questionnaire on an ongoing basis as well as completing specific RFPs from Japanese investors.
Providing advice on terms such as fees, liquidity and transparency that are unique to Japanese investors.
Brokering in the secondary market
Continuous Follow up
Follow-up entails staying in front of our investors to assure that the marketing process stays on track and that material performance or strategy information, whether positive or negative, is conveyed in a timely manner.
Our due diligence identifies the investor's decision making timeframe. We then tailor our relationship with each investor according to their investment horizon and nurture the relationship accordingly, sizing investors and keeping the process on track until the process is complete
We will be providing feedback from investors on an ongoing basis.
Sample Transaction Advisory
European Real Estate
Distribution
Purchased by Asian Investors – i.e., pension and insurance company
Tenant: Robert Bosch GmbH
Purchase Price: approximately EUR 120.7 million
IRR after Fees & Tax: 9.1%
Lease: 15 years with option right of 1 x 10 years
Leased Area: total 80,317 sqm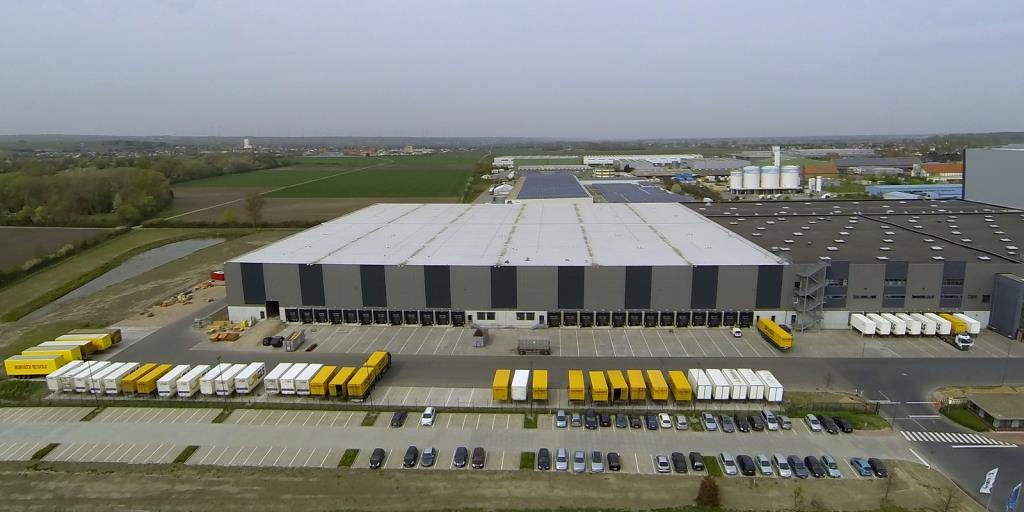 Japan Mega Solar Projects
Formed a JV company with Aquila Capital in Singapore to acquire Japan mega solar projects
Aquila Capital, formed in 2001 as a specialist manager for real asset investments in Europe has invested in more than 1 billion Euro (> 355 Mwp) including two of Europe's top ten largest solar plants and its first Japanese solar plant, as of summer 2015. Aquila is managing the 3rd largest photovoltaic (PV) portfolio in Europe
Our Value Proposition: