C. James Lee

 | 

Managing Partner / CEO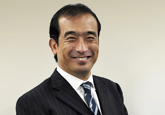 Prior to establishing GI Capital in 2010, Jim was co-heading the Equities Division for Deutsche Bank Japan as a Managing Director. Before joining Deutsche Bank Japan, Jim spent four years at UBS Japan managing the Japanese equities sales business as a Managing Director. He also worked for Goldman Sachs for 13 years, both in Japan and in the U.S., managing the Japanese cash equity business as a Managing Director. Jim also spent two years working for the Bank of Tokyo Ltd. in New York. Jim received a BA degree in International Relations from Tufts University in 1984, and an MBA degree from Columbia Business School in 1988.
Hideaki Sashiwa

 | 

Managing Partner / CFO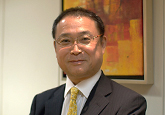 Prior to establishing GI Capital with Jim, Hideaki established Nippon Concierge K.K., an investment consulting firm. In addition, in 2006, Hideaki founded Raiden Corp., a movie content provider, where he served as the CEO. Hideaki also serves as an external board member of Nikkatsu Corp. (the fifth largest motion picture company in Japan) and GNI (a Mothers-listed biotechnology company). Hideaki spent 13 years at Goldman Sachs in Japan and the U.K., three years at Kleinwort Benson Japan, and four years at Daiwa Securities where he was involved in selling and trading equity and fixed Income products. Hideaki received a BA degree in Commerce from Waseda University in 1983.
Sakae Sugahara

 | 

Partner / Chief Investment Officer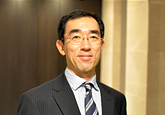 Prior to joining GI Capital, Sakae managed his own consulting firm, which provided project management, localization and other specialty services to the financial industry. He also teaches securities and finance at a leading professional school in Tokyo. From 1994 to 2003, Sakae worked at Goldman Sachs in New York and later in Tokyo. As a co-head of International Equities Department, he was responsible for providing US equities sales and trading services to Japanese institutions worldwide.  From 1989 to 1994, Sakae worked at Lehman Brothers Inc. in New York as the head of Japan Desk. Sakae graduated from Osaka University with a BA degree in economics in 1983 and an MA degree in labor economics and econometrics in 1985. He was a visiting scholar at University of Washington from 1985 to 1988.
Hitoshi Sakaguchi

 | 

Partner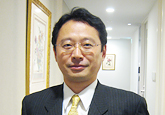 Hitoshi started his career as a management consultant at Nomura Research Institute in 1991 and managed various consulting projects for public and private clients, as well as research projects for government entities. Upon successfully finishing MBA program in Hong Kong, he joined Goldman Sachs in 1998 and was responsible for US equities sales and trading for institutional investors in New York and Tokyo, and also started a Global TMT sales team in Tokyo office. Afterward, he was engaged in the management of a Real Estate Fund in Japan and later a hedge fund in Singapore as a Director. He earned a BA degree in International Relations from University of Tsukuba in 1991 and an MBA degree from Chinese University of Hong Kong in 1998. He is fluent in Japanese and English and conversational in Mandarin.
Jean Chung

 | 

Chief Portfolio Manager
Jean manages Asia Debt Opportunities Fund. Prior to GI Capital, Jean co-founded Prudent Asia as Chief Investment Officer with focus on credit and special situations. Based in Singapore, London, and New York, he led due diligence in principal capacity for fund's Asian and US investor base. Prior to buy-side, he headed Asian Proprietary Credit Group (APCG) at Morgan Stanley by managing analysts in Hong Kong and traders in Tokyo to implement liquid trading strategies in credits, converts, and equities as well as longer term private investments in growth companies. During Asian crisis, he ran Callisto Fund at Citigroup, working out distressed debt in China and Southeast Asia. Jean is an adjunct professor at Cooper Union where he studied engineering. He is a lawyer by background and practiced intellectual law prior to his financial career. He graduated from Boston College Law School and attended Columbia Business School.
Chikashi Hosaka

 | 

Director / Chief Compliance Officer
Prior to joining GI Capital in April 2016, Chikashi worked for 15 years at a broad range of financial institutions including Aflac Japan, i-Progress Advisors, BNP Paribas, Lone Star/Hudson, and AXA Rosenberg Investment Management and assumed various legal compliance related responsibilities. Chikashi started his career at the Nikko Securities Co., Ltd., and over the tenure of 20 years, he took leadership roles in areas such as sales and trading, risk management, quantitative research and product development in Japan, UK, US, and Hong Kong. He received a BA degree in Law from Nihon University.
Hideyo Hirose

|

Director / Chief Administration Officer
Prior to joining GI Capital in July 2015, Hideyo worked at the Investment Management Division of Nikko Asset Management Co., Ltd. for 28 years. For his first 14 years he worked as a portfolio manager, and for his second 14 years he served as the head of several departments, including those overseeing active and passive management as well as in-house and externally managed funds. He also contributed to Nikko Asset's business expansion as Executive Officer of an affiliated investment corporation; Chief Operating Officer for the Investment Management Division; and Head of the Investment Support & Planning Department. Hideyo received a BA degree in Mathematics from Eastern Washington University and an MS degree in Biomathematics from University of Washington.
Dr. Hiroki Yamada

 | 

Chairman
Dr. Yamada has been the Chairman of GI Capital since the inception of its predecessor in 2010. From 2002 to 2008, he served as the co-CEO of DIAM, a leading investment manager in Japan jointly owned by the Mizuho Financial Group and the Dai-ichi Life Insurance Company. He currently serves as an external director and provides advisory roles to various Japanese firms, including Kowa Real Estate.  After starting his professional career at Chase Manhattan Bank in New York in 1973, Dr. Yamada joined the Industrial Bank of Japan (IBJ) in 1976. He was appointed Director, London Branch Manager in 1998 and subsequently Managing Director overseeing the securities and asset management businesses of IBJ.  He completed his doctoral work at New York University and received a PhD degree in Business Administration.
Kazutaka Arai

 | 

Director on Board
Kazutaka ("Park") became an External Director of GI Capital Management Ltd. in January 2014. Previously, he ran Mariner Japan Inc. as the CEO for 12 years. Prior to Mariner, Park spent 15 successful years at Goldman Sachs in Fixed Income Division as trader, structurer, marketer and salesperson. He received a BA degree in Law from Keio University and an MA degree in International Relations from Columbia University.